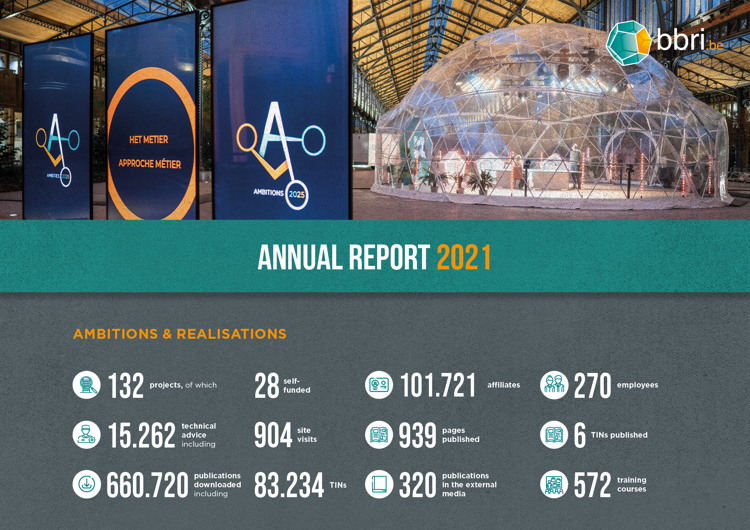 Annual report 2021: Discover our activities
More than half the Buildwise's income comes from the fees of its member construction companies. The balance takes the form of subsidies from regional, federal and European authorities (research projects), as well as of development contracts with public and private institutions or companies.
More details and figures can be found in our Annual Report.
Annual Report 2021