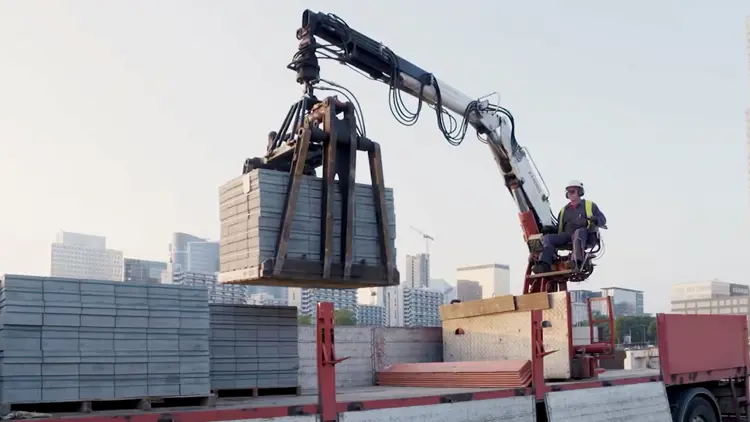 Smooth, sustainable logistics for urban construction sites
Over a period of three years, in the framework of the 'BCCC' (Brussels Construction Consolidation Centre) project, a logistics platform was successfully created to improve the delivery of construction materials to construction sites and the supply chains serving them. To achieve this, several services have been made available to construction sites: just in time, just in place, digital solutions, quality control, reverse logistics...

In 2021, the Buildwise and its partners continued the experiments and completed various project tasks. These mainly aimed at preparing organisational recommendations for companies, calculating their environmental impact and defining the roles both of the social economy and of a consolidation centre in a circular economy. A communication event was held to conclude this large-scale experiment.
The platform's users are convinced of its relevance and the need to improve the supply chain of construction sites.
All project partners were convinced of the need for such a logistics solution. They have every reason to be proud of the result: a 59% reduction in the costs to society, a 66% lowering of CO₂ emissions and a 90% drop in traffic congestion around construction sites.
The consolidation centre can also facilitate the transition to a circular economy by managing surpluses, materials for reuse and return pallets.