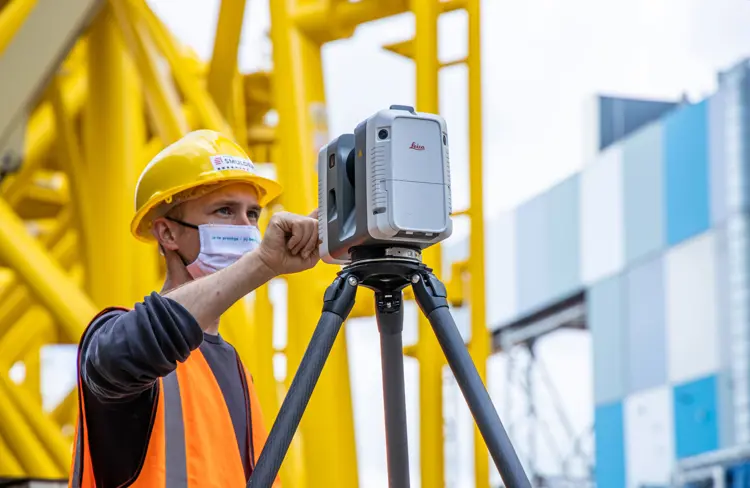 Making ultramodern digital measurement technologies tangible
Making digital measurement technologies in construction a matter of course and integrating them into the different phases of the construction process is the aim of the VLAIO's COOCK project 'Digital 3D measurement applications'. The Buildwise is keen to demonstrate the added value of measurement technologies in a wide range of operations and situations occurring on construction sites.

To do this, we take our measuring equipment on site to take measurements and show how to obtain a clear result from the collected data. The spectrum of measurement applications is very broad, ranging from low-threshold measurement apps on a smartphone, to advanced distometers, laser scanners, photogrammetry (measurement on photos), drones and artificial intelligence (AI).
We always demonstrate the very latest possibilities of all these technologies.
Digital measurement techniques and applications are becoming better known through test cases and knowledge sharing.
In 2021 we conducted over 20 test cases. We have also disseminated our knowledge through the Buildwise newsletter, LinkedIn, live events such as workshops, 'Digital Construction Day', 'Install Day', 'Roof Day', 'Finishing Day', 'Prowood', the Buildwise roadshow and of course also via the demonstration pages on our digitalconstruction.be website.
This knowledge sharing has proved on-target: small and large construction companies alike regularly ask us about the possibilities and added value of these techniques. The ultimate goal is for more and more companies to get started with the measurement technologies to make their own work easier and in so doing strengthen the construction sector as a whole.