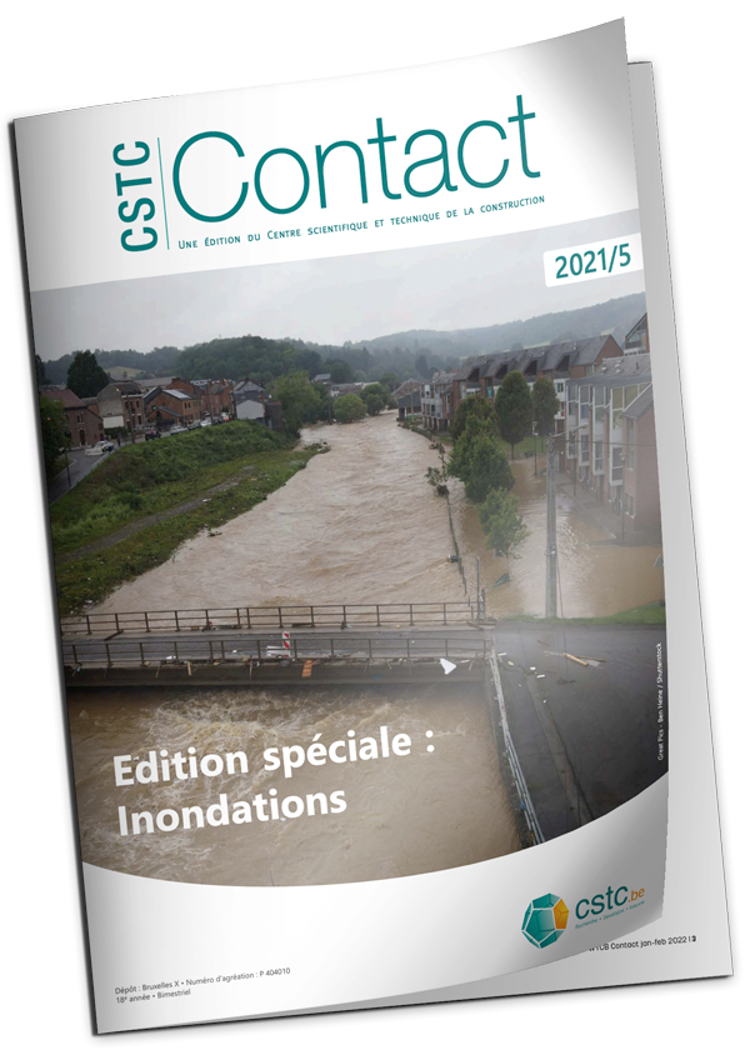 Floods
Our country and the Walloon Region in particular were badly hit by the floods in July 2021. In addition to the heavy loss of life, no fewer than 30,000 buildings were partially or completely damaged.

Fortunately, a huge wave of solidarity was released across the country, to which construction companies contributed massively, despite the holiday season. With these companies, however, finding themselves confronted with unaccustomed problems, we quickly felt the need to provide a collective response to the many questions being put to the engineers of the 'Technical Advice and Consultancy' department.

The Buildwise wants to make a long-term commitment to enable our buildings to better withstand climate change by successfully completing numerous research projects.
Special edition of Buildwise-Contact