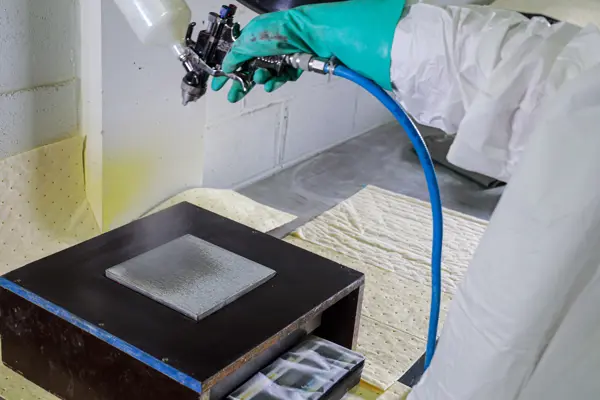 A reproducible method for assessing the effectiveness of concrete curing products
Each year, the 'Technical Advice and Consultancy' department examines 30 to 50 cases of cracking in concrete floors. Usually these pathologies are due to poor post-treatment and require expensive repair work.

The most common method of protecting against drying out is to spray a curing product onto the fresh concrete. To guarantee the performance of such a product, most specifications refer to the CEN/TS 14754-1 technical specification or to the PTV 501 technical regulations. However, no European standard has been established because the method is not reproducible.
'Concure II' is committed to avoiding construction site problems and certifying curing products on the basis of realistic criteria.
The influence of a large number of test parameters was investigated as part of the 'Concure I' project. The project sought to develop a reliable, reproducible method for evaluating the effectiveness of curing agents, based on measurement of the mass loss of concrete test panels. 'Concure II', launched in 2020 in collaboration with CRIC-OCCN, aims to establish acceptance criteria for the products available on the market. In 2021, the results were shared in a European working group with a view to drawing up a new standard. In the future we expect further results on the formation, removal and adhesion of the surface film.