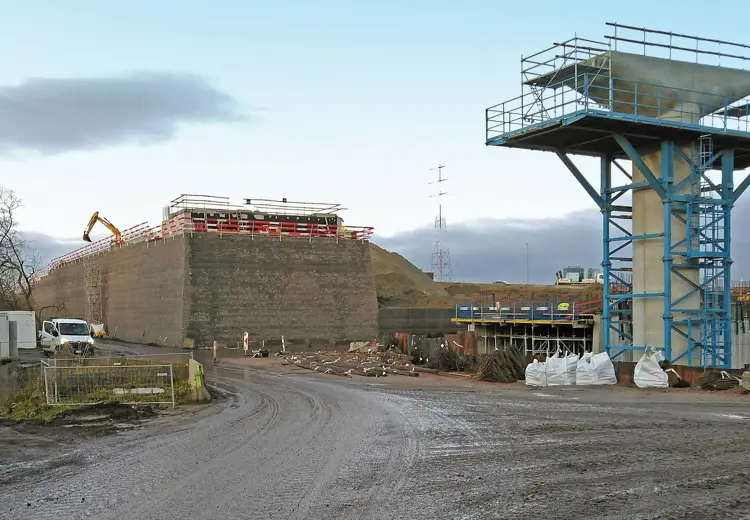 Measuring the deformation of an embankment
As part of the works to complete the Antwerp Ring Road, a reinforced embankment in geosynthetic materials had to be built along the E17 at the Linkeroever. Although this technology is increasingly used as a support solution, much uncertainty remains as to how geosynthetic materials lose their shape over time. However, general contractors and earthwork contractors need to be able to calculate the number of layers and the strength of these materials in order to provide long-term protection for the structure.

The public developer turned to the Buildwise for an answer to these questions. Few companies have the expertise to perform such measurements. In general, they prefer to add more geosynthetics than necessary or rely on the manufacturers to determine the amount and strength required.
Providing efficient calculation methods
The reinforced embankment, built in 2021, is 160 m long and 15 m high. That is a totally atypical construction. To study the behaviour of geosynthetic materials, the Buildwise installed measuring cables based on optical fibre technology. This is a complex operation, as such cables are delicate to handle.
This research project provides real added value for companies working in this sector, as in the future they will be able to calculate the optimal quantity of geosynthetic materials needed to guarantee the long-term safety of such structures, and so save on materials.