Optimization of building components performances and durability can be done by measuring their energetic and hygrothermal properties.
The HAMSTER project aims to design, build and validate a testing facility to study the hygrothermal and energetic performance of building components of realistic size (3m x 3m)
The facility is made of two climatic chambers that can reproduce interior (hot box) and exterior (cold box) building climate. The reproduced exterior climate is more complete than what is found in comparable testing facilities. In the Cold Chamber, it is possible to control temperature, relative humidity, pressure difference with the other chamber, water spray and infrared lighting. Studied building component is placed between both chambers.
The versatility of this equipment allows to study thermal insulation, as such as air and moisture transfer, and to estimate the combined performances of tested elements and their durability. This equipment provides direct opportunities to the industry for development and optimization of new products. It is also available for research centers in Brussels through structural collaborations in the context of research projects.
This is a unique equipment because of its high versatility and the opportunities in Research and Development it allows. It is located in the "Greenbizz" building in Brussels : a center of excellence in sustainable construction. The tests realized can be on new products, building components, systems or construction details. More specifically in the context of the energy renovation of the building stock.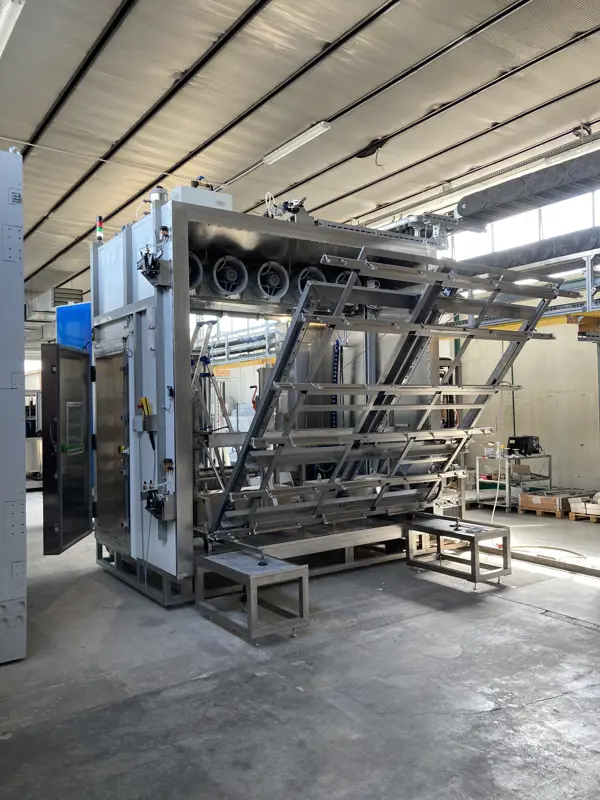 Hamster parts
The HAMSTER testing facility is made of two climatic chambers, test frames and additional features, as such as an air permeability box and a metering box.
The Hot Box is used to reproduce interior building climate (Temperature and relative humidity). The cold box is used to reproduce external climate (temperature, humidity, rain and sun). Furthermore, it is possible to impose a pressure difference between both chambers to reproduce wind impact on the measured component.
Construction elements are set up in test frames with various dimensions and performances (thermal conductivity and maximum weight). Th choice of the frame depend on the application.
The permeability box is used to measure airtightness and the metering box for high accuracy U-value tests (elements of smaller size : 2.4 m x 2.4 m).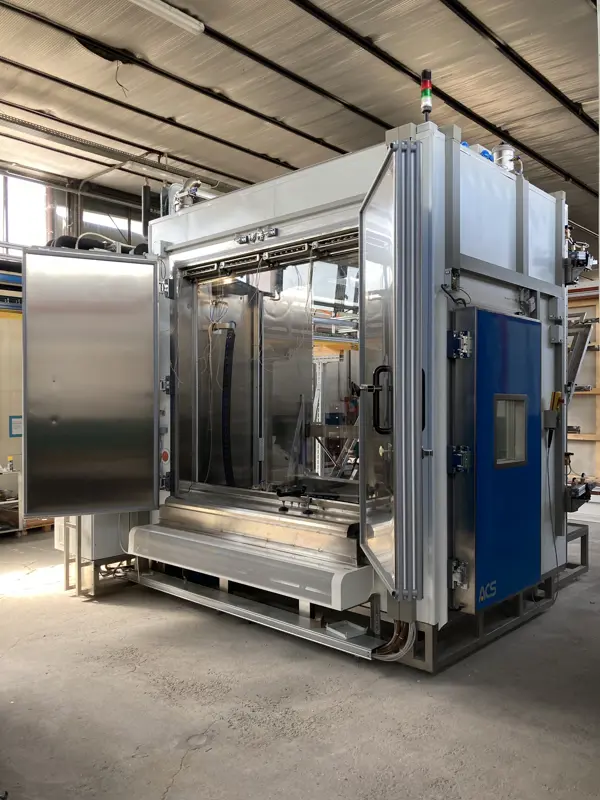 Tests with HAMSTER
The high versatility and numerous features of the HAMSTER testing facility allows to conduct many different tests on different types of building components.
The facility is used first to conduct U-value testing according to EN ISO 8990:1996 and EN 1946-4:2000. But it can also be used to investigate heat- air- and moisture- transfer (HAM tests) in building components.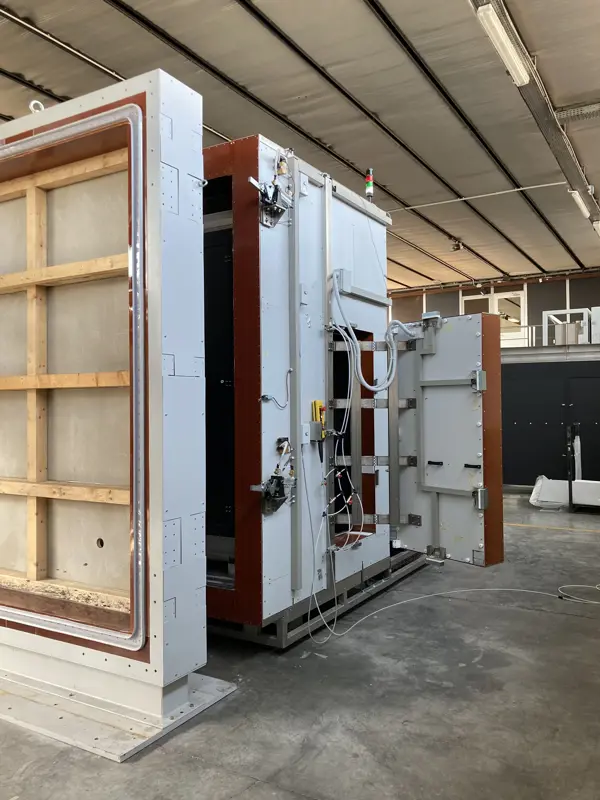 Applications and projects
The testing facility is mainly used in the context of research, studies and development projects. Its high versatility is used in various context.
Among the different research using the HAMSTER testing facility, we can mention : 
Evaluation of risks related to moisture in masonry bricks with interior insulation.
Global performance evaluation (thermal, acoustic, airtightness, watertightness, ...) of solutions for the restitution of wood window frame in Brussels.
Development of dynamic methods to do an accelerated evaluation of building component's durability.
Development of optimization process for building component design regarding thermal and moisture performances.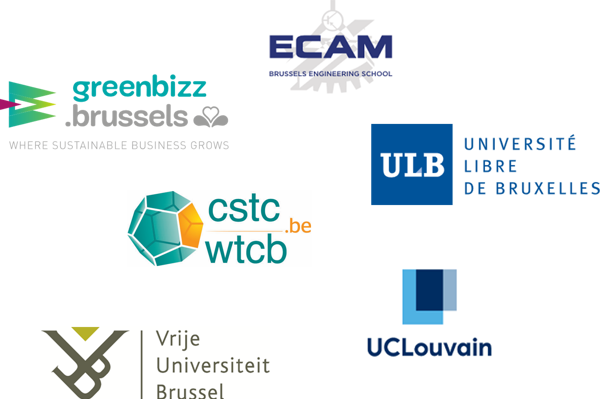 HAMSTER's users
The testing facility is used by numerous entreprises and organisations, for industrial development or research activities.
The equipment is mainly used by universities and research centers in the context of research project, but it can also be used in the development of innovative products or installation techniques. The tests conducted can be on new products, building components, systems or construction details.